Episodes 9 & 10: Cursed By Shrek! Let's Talk about Dybbuk Boxes!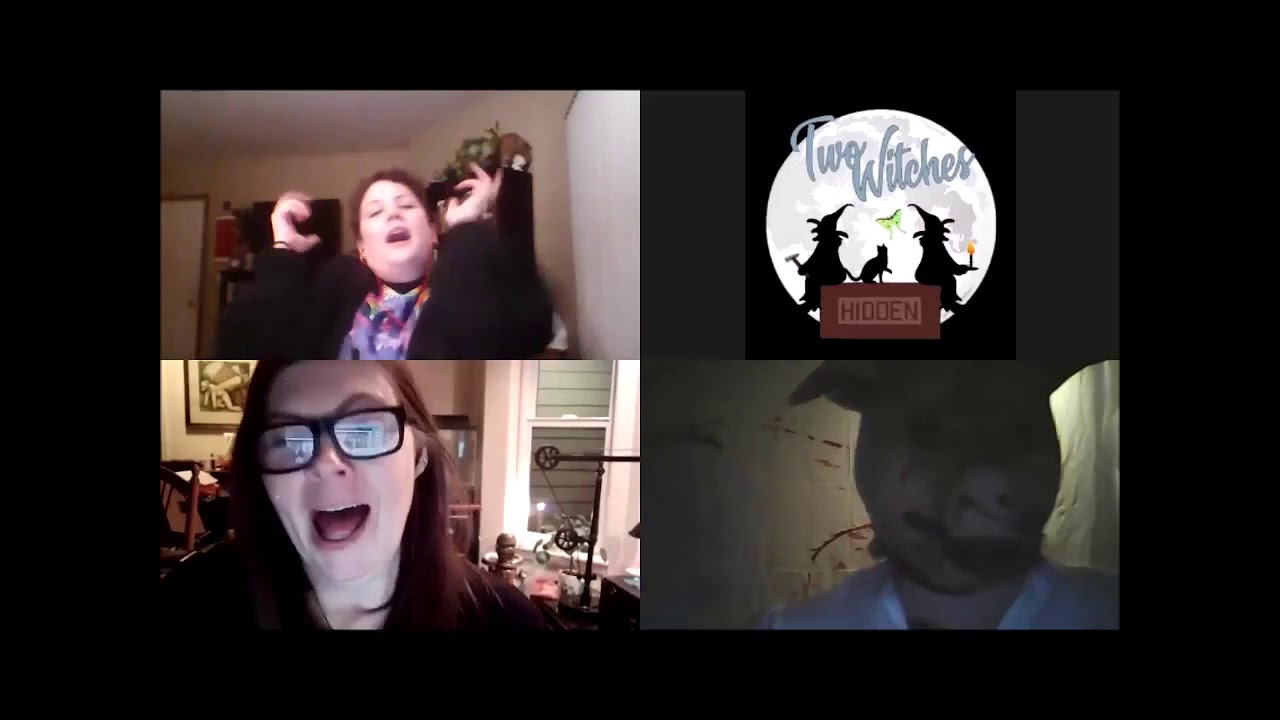 You MAY END UP POSSESSED if you listen to this episode! PROCEED WITH EXTREME CAUTION!
Demons Trapped In Jars! Murderous Pigmen! Cursed Paintings! WTF IS HAPPENING?!?!
TW: Language, Discussion of Sexual Situations, Clown Abortion, Demons, Massive amounts of SARCASM.
Some of this "brick shit" we dive into comes paired with heavy emotional work, whether we like it of not. Sometimes it can be exhausting, but being too stubborn to quit when things are hard is something that Andrea and SJ/Sara both have in common with the pioneer nuns at the center of this weird story. Fortunately, not all of our research into bricks leads us to the existential questioning we are now both familiar with. We LOVE when our questing leads to the FUN kind of high strangeness we live for instead.
When SJ bought a random antique fire brick from Fulton, Missouri on ebay for some weird reason, it actually ended up being a hint to look into the area. Soon they discovered an artist from Fulton who was making cursed objects similar to their own "cursed repaints," and we just knew we had to talk to them! Get ready to learn more about
janice.click
's Dybbuk boxes, curses, renegade filmmaking of demon catching, and of course... All about the horrifying PIGMAN that terrorizes the midwest!
SJ's Been Cursed by A Shrek Demon! *SCREAM!*
While SJ was ranting about the huge amount of fakery in the paranormal with our friend Chelle from
The Eternal Void, but with Jazz
, they started searching for Dybbuk boxes on ebay to make fun of and use as examples of this bullshit. Suddenly stumbling upon a listing for a terrifying "SHREK DYBBUK BOX" that Chelle found, SJ was SOMEHOW ABSOLUTELY AND MYSTERIOUSLY COMPELLED to buy it!
WARNING! TWO WITCHES PODCAST CANNOT BE HELD LIABLE FOR VIEWING THE BELOW CURSED DYBBUK BOX PHOTOS! PROCEED AT YOUR OWN RISK OF DEMONIC SHREK POSSESSION!! THIS IS YOUR FINAL WARNING!!
To get into this amazing chaos ahead of time, possess yourself by viewing a
demonic movie
or
send someone a cursed painting
for just a few bucks, visit their website at
janice.click
or follow them on
Instagram
...
IF YOU DARE! Also, if you like Zak Bagans or Ghost Adventures, you might want to sit this episode out. Sara gets really spicy about Bagans and his (literally) crappy murder museum in Las Vegas that she was suckered into going to in April 2018.
Make sure you visit us on Twitter
@TwoWitchesPod
the week we drop the episode for instructions on how to win some of
janice.click
's items!
Please Think About Who You Give Your $48 To!
Don't just take our word for it - SJ wasn't the only one that got suckered in to this COMPLETE SCAM!
Friends of Janice.Click - More Weird Content.
Here's people Janice.Click mentioned in these two episodes. Click their logos to learn more.
Other Friends and Future Guests Mentioned on this Episodes!
Here's the people we mentioned on these episodes - they aren't scammers or phonies like Bagans and his cronies. You should follow them on social media or check out their work if you like weird stuff! (Unlike us, they know what they are doing. We just do what we want.) Click the photos to learn more!
CONTENT/TRIGGER WARNING (not a joke one, for a change!)
This upcoming movie is a very niche horror project, having dark humor themes used to troll the pro life movement, clowns, and snuff films.
Viewer discretion is advised even though THIS IS A JOKE you may be highly offended by the content.
Two Witches is thrilled to exclusively announce our upcoming WORLDWIDE FILM PREMIERE in
Janice.Click
's latest horrifying film,
McMURDERER
! A sobering look into the dangers of the Fast Food Industry, this groundbreaking expose is soon off to several film festivals! (THAT'S THE BEST PART!!!!) Look for the world premiere of McMurderer on February 26th. Follow Janice.Click on
instagram
, where he will will be selling a limited number of copies on
VHS
and DVD.
WATCH THE TRAILER FOR MCMURDERER, IF YOU DARE!